Have you wanted to try healthier foods on the way to living a healthier lifestyle, but don't know where to start?
Join Neida Suto for a free demonstration and sampling of healthy plant-based foods on Tuesday, October 29 at the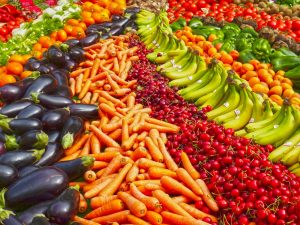 Harris Memorial Library's Harris House from 4pm-6pm!
The program will touch on lifestyle-related diseases and how to achieve healthy living practices, being a combination of health seminar plus cooking class designed to motivate and educate on the power of healing by natural laws of health. Neida will emphasize the importance of a wholesome plant-based diet and nutrition to achieve prevention, treatment and reversal of lifestyle diseases. She will also demonstrate recipes to show that plant-based foods are delicious and easy to prepare. And, at the end of the session, there will be food samples for the attendees.
There will also be related books available to look at and consider purchasing, and attendees will receive a sample of recipes to take and try at home!