Author Deborah Blake joins us for our Author's Panel November 16 from 1pm-3pm.
Here's a bit about one of Deb's most recent books, Wickedly Unraveled: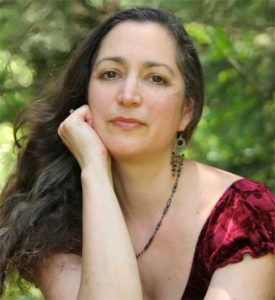 "Another resounding hit.
The characters, the story-line,
everything about this book
keeps me wanting more."
"…an absolutely awesome story."
Barbara Yager is used to traveling alone as she tends to her duties as a Baba Yaga. She sometimes brings Babs, the adopted daughter she is training, but her sheriff husband stays behind.
This trip, though, she has made an exception. After all, the task seems so simple, and shouldn't take long to accomplish. When it is done, the three of them can indulge in a long-overdue family vacation. What could it hurt? Quite a lot, as it turns out. What Barbara thought was a minor problem ends in a violent magical confrontation she never expected. The resulting backlash sends them all into a warped timeline where Barbara and Liam never got together, and only Barbara and nine-year-old Babs remember the truth. Liam is still trapped in his grief and all the good they've done together in the past few years has come undone.
Even worse, her Baba Yaga sisters, Beka and Bella, don't believe her, and the wicked Brenna is still out there, planning who knows what kind of mischief. The children stolen by the rusalka Maya are trapped in the Otherworld and she is loose in this one and up to no good. It is up to Barbara, Babs, and their faithful dragon-dog companion Chudo-Yudo to knit together the unraveled timeline and make things right again, before it is too late and Barbara loses her one true love forever.
In a completely different vein, Deb also writes nonfiction about witchcraft and magick, including The Little Book of Cat Magic and The Witch's Broom.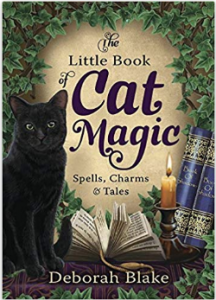 A bit about The Little Book of Cat Magic:
Learn about cats throughout history as well as the myths, folklore, and deities associated with them. Explore spells for living with cats, improving their health, and saying goodbye when their nine lives have run their course. You'll also enjoy crafts and divination techniques involving cats as well as paw-some advice from Deborah Blake's extraordinary familiar, Magic the Cat.
A bit about The Witch's Broom:
Take a magickal flight into the history, tradition, and modern uses of broomsticks. Whether sweeping the floors or helping with spells, rituals, and crafts, the broom is a more versatile tool than you ever imagined.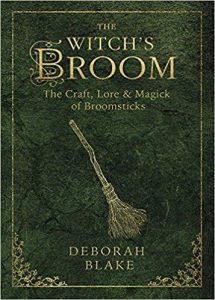 Join Deborah Blake on a journey through the ages, exploring why broomsticks and witches have always been an inseparable pair. Enjoy broom lore, insights from well-known witchy authors, and instructions for buying or making your own for special occasions. From besoms to broomcorn, The Witch's Broom is the perfect guide for adding a new facet to your magickal practice. Have a nice flight!
Our panel runs from 1pm-3pm and includes time for questions, and for you to buy books from your favorite local authors and have them signed!