Also joining our panel of authors on Saturday, November 16 will be Dennis Fowler!
A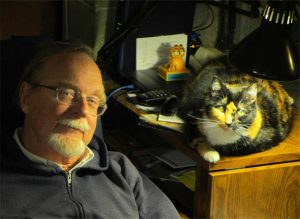 freelance writer for over 40 years, Dennis Fowler has written novels for adults and numerous articles for computer publications and short fiction on the Internet under various pen names. Earth's Song is his debut young adult novel.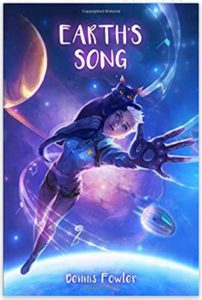 From the book:
I've seen the shapes of endless space,
The boundless curves of midnight lace
That cradle stars in soft embrace,
That guide the spheres and set their pace.
I've danced the Milky Way's bright path,
In time with Terpsichore's math,
I've braved the comets' baleful wrath,
Climbed the joyous spectral lath.
To save civilizations a girl with an angelic voice learns to fly faster than light.
The panel will run from 1pm-3pm on Saturday the 16th and there will be time for you to buy books that interest you and have them signed by the authors–a great opportunity to support local talent! If you'd like to check out Earth's Song fore the event, pop over to this link: