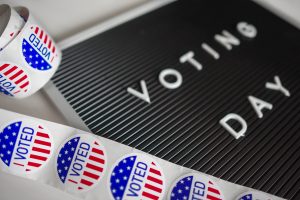 On May 21st the people of Unatego school district will be faced with an important vote at the Unatego High School between the hours of noon and nine. The vote will impact how both the Unadilla and Otego (Harris Memorial) libraries receive future funds considering State Educational Law 259. The vote will appear as a separate line item on the ballot, unaffected by the results of the school budget passing or failing. This law has been written and tested in the courts and has benefited other libraries in our region through its engagement with the public via the established democratic process.
The libraries are asking a total of $85,000 with $55,000 going to Otego's Harris Memorial and $30,000 going to Unadilla's library. The funding would continue at that same rate, collected through the annual school tax collection and unable to increase without engagement in the complete democratic process (including gathering sufficient signatures via petition to submit to the Unatego School Board, and holding a public vote) again. Funding would help support building needs, programs for the public, book buying, and state-mandated upgrades to library systems, among other things.
Both libraries have hosted multiple public educational meetings and have documents available to the public including their budgets, and the fact the average Otego owner of property at the assessed total value of $100,000 would pay approximately $20 a year (less than one new hardcover book), with the average Unadilla owner of property at the assessed total value of $100,000 paying approximately $37 a year (less than one typical fast food meal for a family of four).
Voting will occur on Tuesday May 21st at the Unatego High School from noon until nine. The libraries ask only that the members of the public consider the facts and vote according to their conscience.
If you have questions, do not hesitate to reach out to the library via Facebook's messages or the library phone (988-6661) during regular library hours.