As we approach the New Year, reading challenges are popping up all over, so we've devised one for library patrons! Pick up you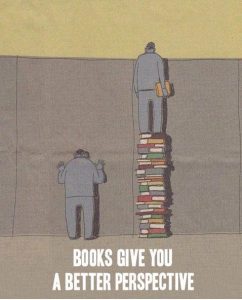 r challenge sheet at the library any time during 2020 and, for every 10 reading prompts you respond to, you'll get to enter another chance in a drawing for the end of the year. Read 10 books, you'll have 1 chance, for 20 books you'll get 2 chances, 30 books equals 3 chances and so on.
Maybe one challenge isn't enough for you! If so, hop over to A Book Worm's Musing for a 20 in 2020 Challenge. Or pop over to Ginger Mom for an A to Z Challenge. Ginger Mom also has a Picture Book Challenge, and if those still don't satisfy, here's a list featuring a larger selection of reading challenges–something for everyone!