We're holding a special 2020 Reading Challenge for our library patrons (of all ages!) for the year! Come into the library and pick up your challenge sheet, read books that connect to the "prompts" (like read "A book about a world leader" or "A graphic novel" or "An anthology").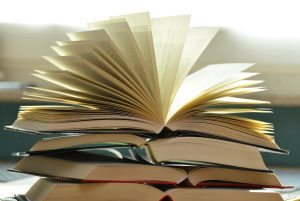 You do NOT have to read one of each type–you pick and choose (because libraries are about freedom, friends), but for every TEN books you read that fit the challenge sheet prompts you get one chance/ticket you'll be able to use to enter an end of the year raffle-type prize. There are special prompts that relate to historical anniversaries happening this year (or decade). Do YOU know some of the big moments that happened a century ago? Come and check it out–use 2020 to activate your historical hindsight!
Challenge sheets will be due the week before the Silver Tea so you can make your entries and we can draw a winner at the Annual Silver Tea in early December.